Home Security
Live Freely, Securely, and Confidently In Your Home.
Let Alfred keep an eye on: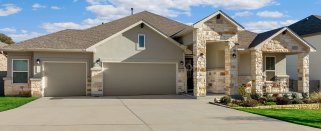 Driveways
Have Alfred watch over parked vehicles by positioning a camera device in the window.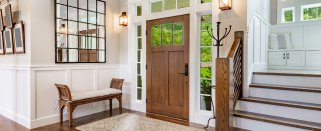 Entry Points
Enable Motion Detection, and you'll be notified as soon as Alfred spots someone.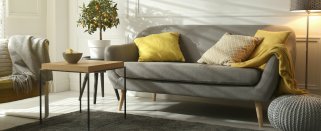 Living Room
Keep day to day footage of the living room, the busiest room in the house.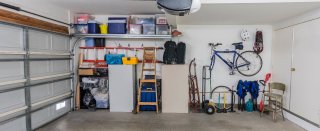 Garages
Let Alfred monitor the garage, an overlooked treasure trove of expensive items.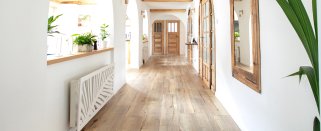 Hallways
Watch over hallways to gain the full picture of events should a break-in occur.
Sound too good to be true?
Grab an old phone to experience Alfred for yourself.
1

Identify areas that need monitoring.

2

Prepare and pose devices.

3

Test the Live Feed to see if you have the best view.

4

Enable and allocate Motion Detection Zones & Schedules.

5

Invite family members to your Trust Circle to monitor together.
5 features for better Home Security.
Live
Two-Way Talk
Detection Zone
Zoom
Trust Circle
Homeowners & Renters,
In Their Own Words.
More Great Ways To Use Alfred.
You deserve
a safer home.
Get a month of Premium for the price of a cup of coffee.
Stay in the know
Frequently Asked Questions.
How can a home security camera enhance the safety and security of my home?
A home security camera provides continuous surveillance of your property, allowing you to monitor activities, deter potential intruders, and gather evidence in the event of a security breach. With features like continuous recording, motion detection recording, low-light filters, and remote access, AlfredCamera offers an extra layer of protection as well as peace of mind.
How do I choose the right home security camera for my needs?
When selecting a home security camera, consider factors such as video resolution, field of view, night vision, storage options (local or cloud-based), and connectivity features. Determine the areas you want to monitor and choose cameras that match your specific requirements.
AlfredCam
is the perfect entry-level home security camera, purpose-built to provide simple, effective home security. Existing Alfred users can easily expand their setups, while newcomers can now get started with Alfred even if they don't have spare phones or other devices.
Can home security cameras be accessed remotely?
Yes, home security cameras can be accessed remotely. AlfredCamera offers remote access to live feeds and recorded footage through its dedicated app, as well as on the web via WebViewer.
The Viewer device and Camera device don't need to be connected to the same Wi-Fi network to function, meaning you can check your live feeds from anywhere that has an Internet connection.
With AlfredCamera, you can easily monitor live feeds in real time, receive motion alerts, and manage camera settings from anywhere with an internet connection, making home security as flexible as it should be.
How do I install and set up a home security camera system?
For Alfred users, setting up a home security camera system involves pairing a variety of devices to be used as extra eyes and ears. This includes spare phones, tablets, computer webcams, and our dedicated hardware security camera, AlfredCam. Follow our
step by step guide
to get started.
AlfredCamera lets you add an unlimited number of devices to an account, making it easy to set up a DIY home security system on a budget. Simply select different locations around the house, ensuring a stable mounting surface, and pair your devices to the app. Once camera devices are paired, you can explore and configure camera settings in the AlfredCamera app.
For AlfredCam users, you need to plug in AlfredCam and connect it to a Wi-Fi network to activate it. If you still have trouble getting started, check
out our detailed overview of AlfredCam
, where we introduce the device and how to set it up.
Note: AlfredCamera relies on a stable internet connection to stream live video and store video footage in the Cloud. For more information on how to improve internet stability, check out the following guides:
Where should I position my home security cameras for optimal coverage?
Home security cameras can be used in various scenarios, like monitoring your property when you are away. They are useful for both primary residences and vacation homes, and can operate 24/7.
Position your home security cameras strategically to cover vulnerable entry points, such as doors, windows, and driveways. Place them high enough to prevent tampering or obstruction.
Consider the field of view and adjust camera angles to cover the desired areas, minimizing blind spots. Indoors, position cameras in common areas or where valuable items are stored.
Can I use home security cameras both indoors and outdoors?
Some home security cameras can be used both indoors and outdoors if they are sufficiently water and dust proof. The upcoming AlfredCam Plus is perfect for both indoors and outdoors, while
AlfredCam
and spare devices are intended for indoor use only, unless the spare phone or tablet being used is waterproof.
What are some general tips for using home security cameras effectively and maintaining privacy?
Regularly check camera functionality and perform updates to ensure optimal performance.
Use strong, unique passwords to prevent unauthorized access to footage.
Configure security features like AlfredCamera's App Lock to better protect camera feeds.
Notify and inform all household members and visitors about the presence of cameras to respect their privacy.
Avoid pointing cameras towards areas beyond the boundary of the property or areas where privacy is expected, such as bathrooms or at the windows of neighboring properties.
Consider using features like motion detection scheduling to get surveillance only when you want it.
Regularly review and backup important recorded footage.