Business Monitoring
A Business Partner You Can Trust.
On call, 24/7: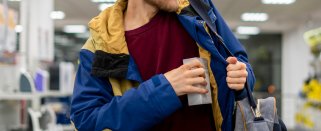 Evidence in the event of theft
Keep day-to-day footage of storefronts, offices, and other work spaces.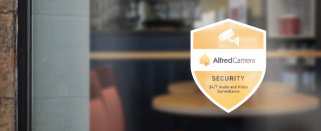 Visual and auditory deterrence
Protect your store from shoplifting using the built-in siren.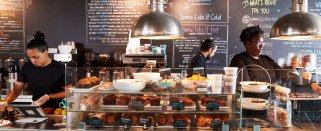 Juggle multiple tasks at once
Need to step away for a minute? Let Alfred take care of things.
Sound too good to be true?
Grab an old phone to experience Alfred for yourself.
1

Identify areas that need monitoring.

2

Prepare and pose devices.

3

Test built-in Siren.

4

Check for adequate storage space.

5

Enable Continuous Recording.
5 features for better Business Monitoring.
Live
Two-Way Talk
AI Person Detection
Zoom
Siren
Small Business, Big Protection.
Here's What The Entrepreneurs Are Saying.
More Great Ways To Use Alfred.
You deserve
a safer home.
Get a month of Premium for the price of a cup of coffee.
Stay in the know
Frequently Asked Questions.
How can a security camera system benefit my business?
Security camera systems for businesses can:
Deter theft and vandalism
Monitor employee activity
Maintain workplace safety standards
Provide valuable evidence in the event of incidents or disputes
With a built-in siren, infrared night vision, and continuous recording, AlfredCam is well-equipped to keep an eye on your small business.
What features should I look for in a business security camera?
When selecting a security camera for business monitoring, consider features such as:
High-resolution video
Wide-angle or adjustable lens
Night vision
Motion detection
Remote access and monitoring
Reliable storage
AlfredCam, the first indoor security camera from the Alfred team, ticks all these boxes and more.
Go Premium
for additional features like zooming and AI-based person detection, and you've got a surprisingly powerful security guard on your hands.
Where should I position the security cameras in my business premises?
The placement of security cameras is crucial for effective monitoring. AlfredCamera devices, including AlfredCam, are super easy to move around at any time. This means the perfect placement can be figured out over time, and you're not confined to permanent placement. Consider the following places to position a business security camera:
Where there is high foot traffic
Entrances and exits
Above cash registers
Storage areas
Parking lots
It's important to cover both indoor and outdoor spaces based on the needs of your business.
Are there any legal considerations or regulations I should be aware of?
Yes, it is important to be aware of local laws and regulations regarding the use of security cameras on business premises. Consult with legal professionals or local authorities to ensure compliance with privacy laws and any specific regulations pertaining to surveillance in your area.
How many security cameras do I need for my business?
Different businesses have different surveillance requirements
depending on their nature and scale
. Thankfully, AlfredCamera lets you add as many camera devices as you want, making it a cost-effective and simple solution for creating your own business security camera system.