Baby Monitor
Capture Precious Firsts At Every Age.
Use Alfred as a Nanny Cam: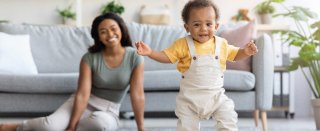 Keep first moments forever
Capture first words and first steps, then share them with loved ones.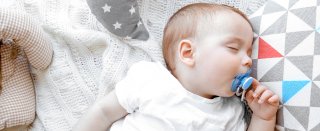 Soothe your baby
Ease anxieties over Two-Way Talk to give newborns the best night's sleep.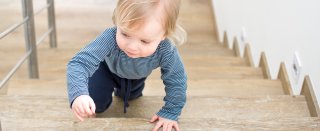 Jump into action
Get notified the moment motion occurs, even when it's dark.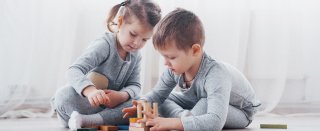 Get a moment's rest
Rediscover alone-time by letting Alfred watch over kids in another room.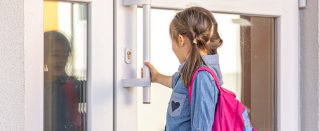 Check in with the kids
Catch up with the kids when they get home from school even while you're still at work.
Sound too good to be true?
Grab an old phone to experience Alfred for yourself.
1

Identify areas that need monitoring.

2

Prepare and pose devices.

3

Test Two-Way Talk.

4

Allocate Motion Detection Zones.

5

Enable person-based AI detection.

6

Invite family members to your Trust Circle to monitor together.
5 Features For Better Baby Monitoring.
Live
Two-Way Talk
AI Person Detection
Detection Zone
Trust Circle
Don't Just Take It From Us.
Here's How Parents Are Using AlfredCamera.
More Great Ways To Use Alfred.
You deserve
a safer home.
Get a month of Premium for the price of a cup of coffee.
Stay in the know
Frequently Asked Questions.
How does a baby monitor work?
Traditional baby monitors are like walkie-talkies - radio devices that transmit audio. Modern options may also have a camera. The device is placed in the baby's room, while an app allows parents to monitor their baby from another room.
AlfredCamera makes for the perfect free baby monitor because it allows you to use old phones, tablets, and even computer webcams as cameras with audio recording.
AlfredCam, the first hardware security camera from the Alfred team, adds infrared night vision to the mix, which is helpful in ensuring babies get a good night sleep without being disturbed by light sources.
What features should I look for in a baby monitor?
Features to look out for in a baby monitor include:
Night vision, to avoid interrupting sleep with unnecessary light sources
Two-way communication, to soothe and comfort distressed babies
Compatible mobile app, to make checking in on them easier and faster
AlfredCam supports all these amazing features. If you're looking to repurpose old phones as baby monitors using the AlfredCamera app, you can also do so with ease thanks to features like Low-Light Filter, which uses filters to enhance images with reduced light.
Can a baby monitor be used for more than one child or in different rooms?
Yes, and AlfredCamera makes this easy to achieve. You can add an unlimited number of Camera devices to your AlfredCamera account for free, meaning even larger families can enjoy the benefits.
Access all the camera feeds inside the AlfredCamera app, where you can also add family members to your Trust Circle. This gives them access to your camera feeds whenever they want, without you having to compromise passwords. It's a great way to share child-minding responsibilities, since multiple viewers can access the feeds at the same time.
When should I start using a baby monitor?
You can start using a baby monitor from birth, or whenever you feel the need to keep a closer eye on your baby. Some parents start using AlfredCamera in their own rooms while their baby is still sleeping with them, while others choose to place an Alfred device once their baby transitions to a separate sleeping area or crib so that they can still keep an eye on them.
Alfred is super helpful in moments when you need to step away from your baby for a second, like when doing chores in the kitchen. Alfred ensures that you can see and hear what's happening in the baby's room in real-time.
Where should I place the baby monitor in the baby's room?
Place the baby monitor in a secure location within the baby's room or parents' room, ensuring it has a clear view of the crib or sleeping area. Avoid placing monitors within reach of toddlers, and ensure any cords or cables are safely secured and out of their reach.