Pet Monitoring
Find Out
What's happening.
Right Meow.
Use Alfred as a Pet Cam: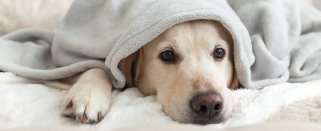 Check if pets are up to no good
Scold lawless puppies using Two-Way Talk to avoid ripped curtains and broken vases.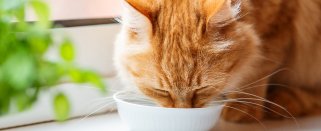 Make sure pets drink enough
Leave Alfred at the food bowl to ensure fur babies eat and drink as needed.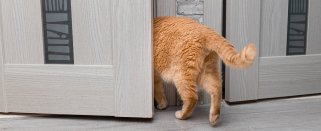 Find out if pets run away
Get notified if a pet makes a run for it by positioning Alfred at entry points.
Sound too good to be true?
Grab an old phone to experience Alfred for yourself.
1

Identify areas that need monitoring.

2

Prepare and pose devices.

3

Test Two-Way Talk.

4

Enable and allocate Motion Detection Zones & Schedules.

5

Invite family members to your Trust Circle to monitor together.
5 Features For Better Pet Monitoring.
Live
Two-Way Talk
Detection Zone
Zoom
Trust Circle
The Best Keep Secret
Of Pet Parents Everywhere.
More Great Ways To Use Alfred.
You deserve
a safer home.
Get a month of Premium for the price of a cup of coffee.
Stay in the know
Frequently Asked Questions.
What are the benefits of pet cameras?
If you're on the fence about using a pet camera, you can give it a try for free with AlfredCamera by using an old phone or tablet as the camera. Some of the benefits of pet cams include:
Peace of mind for pet owners.
Increased independence of pets as they grow.
Ability to comfort your pets throughout the day by talking to them.
Cute and funny moments can be captured and shared with ease.
Ability to keep an eye on eating/drinking habits.
Pet cameras typically connect to a Wi-Fi network. They might be left to record continuously or record only when motion is detected, as is the case with
AlfredCam
. All AlfredCamera devices can be used as pet cameras, allowing you to remotely monitor your furry friends through the AlfredCamera app or using Alfred WebViewer on your computer while you're at work.
Are pet cameras safe for my pets?
Yes, pet cameras are perfectly safe for your pets. Here are three tips to help you get started using AlfredCamera as a pet cam.
Mount your camera device carefully to prevent it being knocked over or chewed on.
Ensure that any cords or cables associated with the camera are placed out of your pet's reach.
Test essential features like the live feed and Two-Way Talk in advance to see how it works, then share access to the camera feeds with your Trust Circle.
Can I use a pet camera to monitor my pet's behavior when I'm away?
Absolutely! AlfredCamera is well-known among pet owners as a reliable and flexible pet camera option. With live streaming, you can easily check on your pet while you're at work to see if your pet is anxious, misbehaving, or in need of attention.
Enable motion detection to receive notifications when your fur baby is making a scene, then use Two-Way Talk to comfort them with the sound of your voice. Play back all the fun footage that you missed at the end of a long day (we're sure it'll put a smile back on your face).
Can pet cameras help with separation anxiety in pets?
Pet cameras can be beneficial for managing separation anxiety in pets. By allowing you to see and interact with your pet remotely, you can provide them with reassurance by soothing them over
Two-Way Talk
, gradually introducing more independence into your pet's routine.
Are pet cameras easy to set up and use?
Using AlfredCamera as a pet camera is
super easy to set up
. You can use an old phone, old tablet, or even a webcam as a camera to view and chat to your pet with. Add as many devices as you need to your Alfred account, and then view them any time on the app or WebViewer.
Choosing a place to set up a pet camera will require some trial and error. Places to consider installing a pet camera include:
Overlooking pet food bowls
Overlooking water bowls
Above pet beds
High up in frequently occupied spaces, like the living room
Observing doors and other entry points